What's up everyone? My second book,
Fratastic
, just dropped. It is available on Amazon in the kindle format and on Lulu as a hardcover. The paperback will hit shelves in June 2011.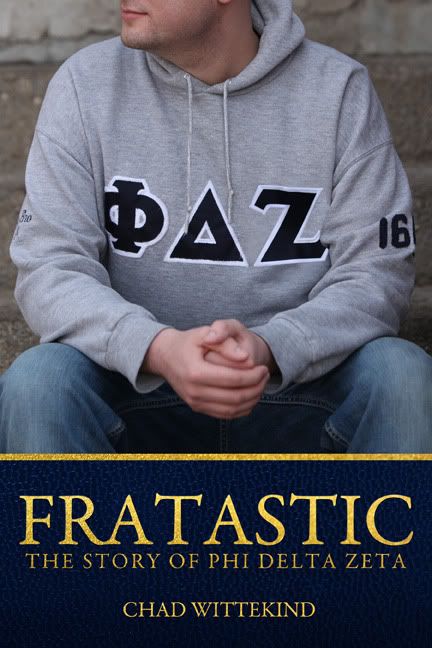 Synopsis:
Ever wonder what it would be like to join a college fraternity? The hidden world of Greek organizations is exposed in this humorous tell-all by Chad Wittekind. Beginning in 2003, Fratastic follows the Phi Delta Zeta fraternity for three years as they slowly fall apart despite their efforts. When not pulling pranks and throwing parties, the brothers of Phi Delta Zeta busy themselves with tormenting both their headquarters and campus officials. Fratastic unabashedly describes what it is to be a fraternity man in the 21st century and gives readers a rare glimpse of an otherwise guarded sub sect of college life.
Where to buy:
Amazon:
http://www.amazon.com/Fra...id=1304448694&sr=8-1
Lulu:
http://www.lulu.com/produ...earch_shelf%2Fcenter%2F3
Oh, and I launched an accompanying website: www.WeAreFratastic.com
And, yes, that is me on the cover. ;-)