Post pics of your place!
Location:
Kent, Ohio
Rooms:
4 bedrooms, 3 full bathrooms, kitchen, living room, dining room, laundry room, & garage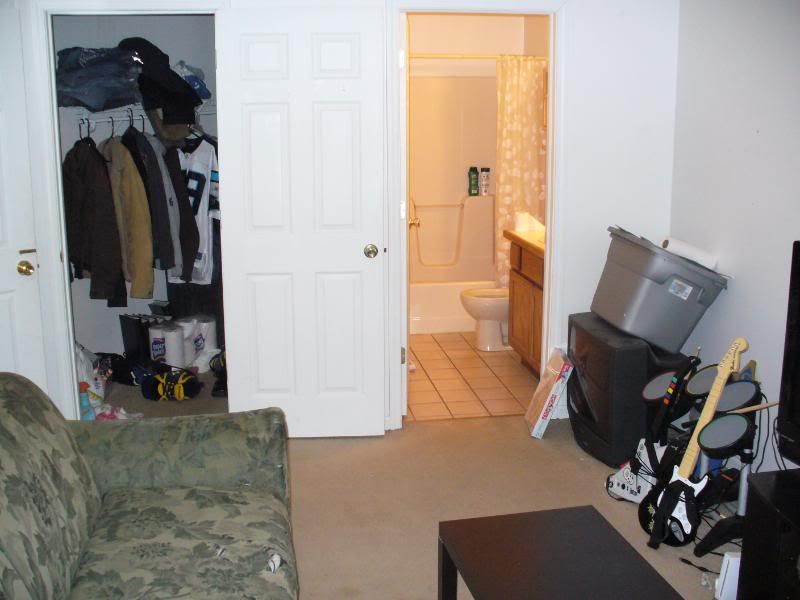 1/2 of my room. The TV one the floor is a 27" that I haven't been able to sell. Not even for $50!! I also have my own bathroom and walk-in closet.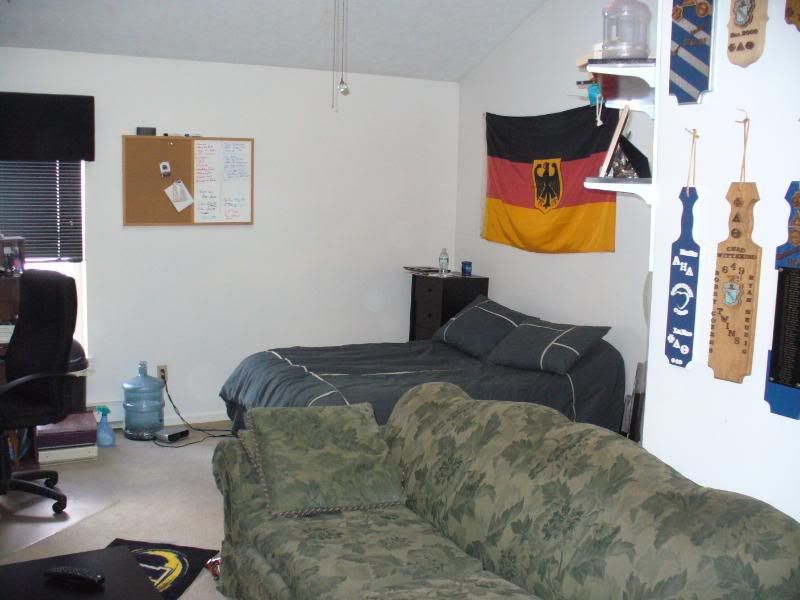 My bed and couch.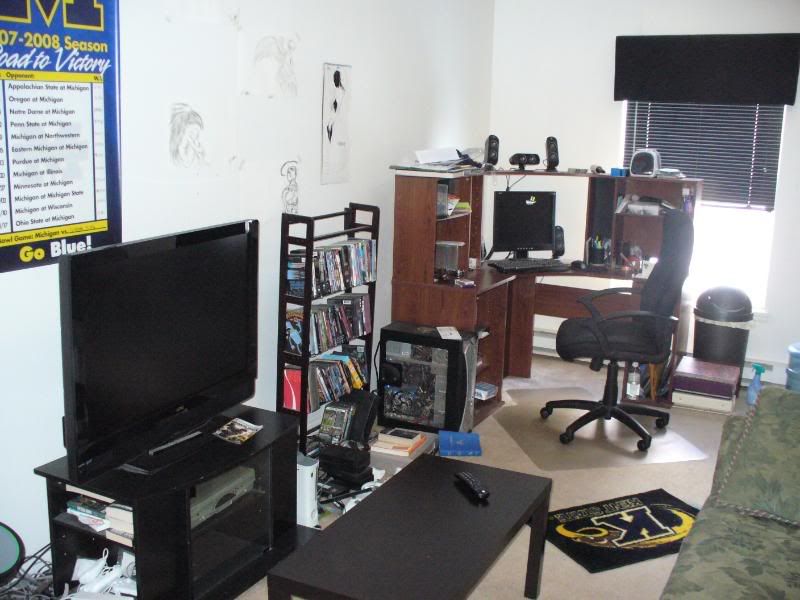 My messy ass desk, 42" hdtv, Wii, Sexbox, DVDs, Michigan poster, artwork, etc, etc etc.
Looking down into our living room. I love our built-in bar. :-)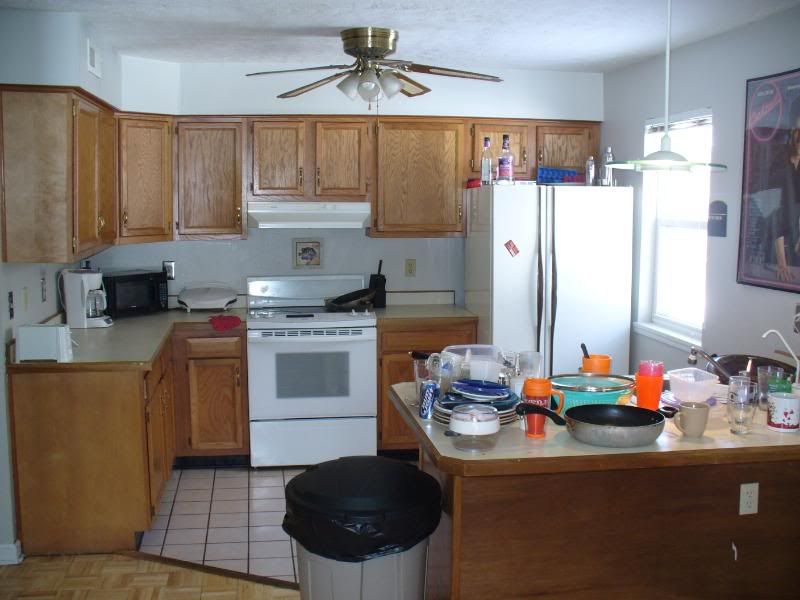 Our kitchen. I know, we need to do dishes!!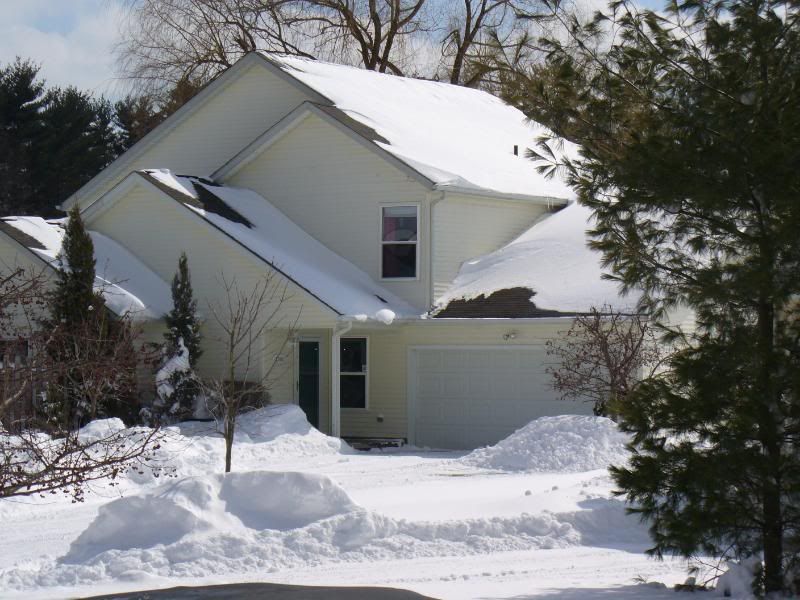 The outside of our house.